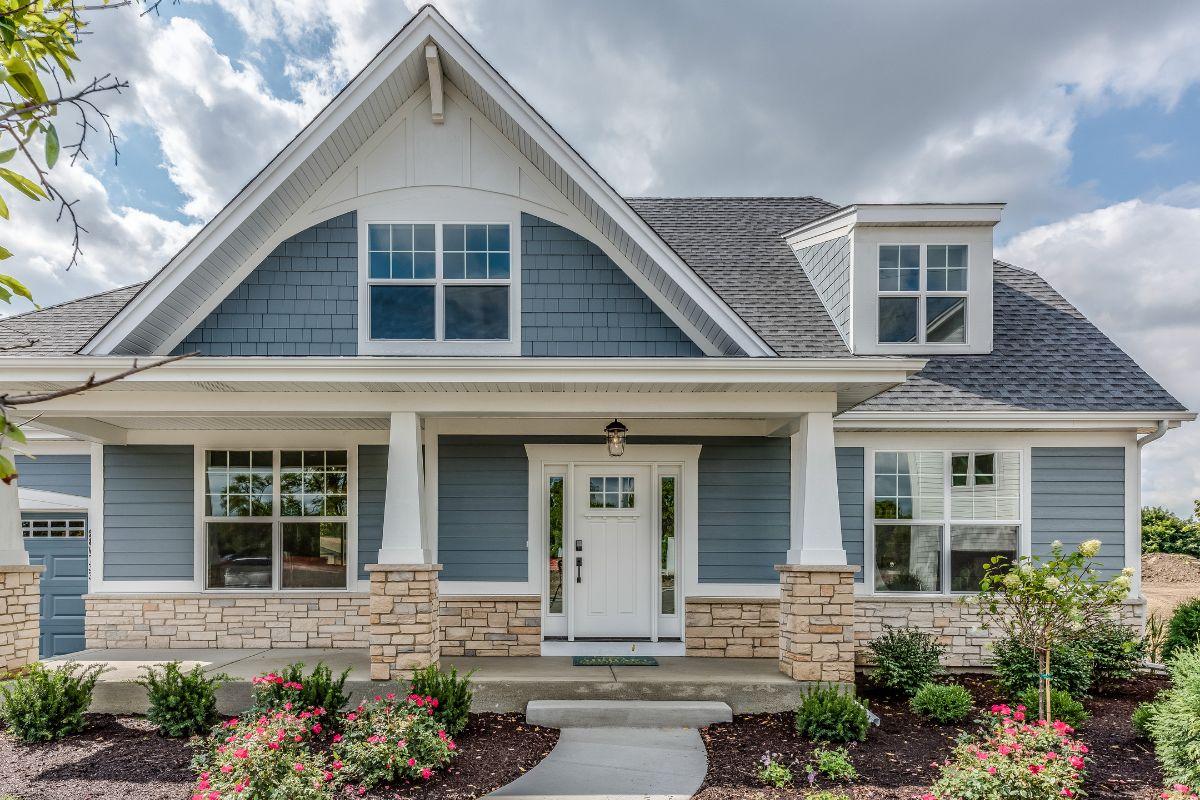 20 Oct

Find the Best HVAC Unit for Your Home with this Easy Guide
How to Find the Right HVAC Unit for Your Home
An effective HVAC unit is a dealbreaker for many homeowners or individuals looking to buy a home. HVAC systems include your home's heating, cooling, and air conditioning technologies, and having a functioning HVAC unit is crucial no matter the time of year.
However, many homeowners are unaware of the different types of HVAC systems, making it challenging to find a system that's right for your needs. This article will describe the main types of HVAC units and the pros and cons of each system to ensure that you make the right decision for your home.
The Different Types of HVAC Systems
Knowing what HVAC system best suits your home is crucial to find a unit that suits your needs. The most popular types of HVAC units include split systems, mini splits, hybrid, and all-in-one packaged HVAC units. Below are explanations for each system and the pros and cons you should expect from each unit.
Type One: Split HVAC Systems
Most HVAC systems are heating & cooling split systems. These units have two central systems for your home: one for cooling and one for heating. While these systems are often configured differently depending on individual needs, they typically contain an indoor unit, like a furnace, and an outdoor unit, like a central AC system.
AC and furnace split systems are "forced air systems." These systems use blower fans in a furnace to help circulate the air throughout your home through ducts. Treated air is sent into the environment in this split system while the unit absorbs untreated air.
Another type of split system is a heat pump and air handler system. These units are for warmer regions where low temperatures are uncommon. Heat pumps in this unit do not generate heat for your home but rather absorb ambient heat and circulate the heat throughout your home through the air handler.
The Pros and Cons of Split HVAC Systems
While they are the most common type of HVAC unit, split systems have a unique set of pros and cons that could determine whether they are suitable for your home. Among the pros of split HVAC systems are their popularity, which results from their efficiency and cost-effectiveness. Split systems are also easier to replace with few modifications and are energy efficient for homes located in areas requiring less heating or cooling.
However, there are cons to the split HVAC systems. The main con of this system is that, as a forced air system, there is a chance that dust and allergens will spread throughout your home. Additionally, forced air systems cold spread odors to different parts of your house. Split systems might be more expensive than other options because they require ductwork. While they are relatively effective systems, knowing what to expect from a split HVAC unit is crucial before deciding.
Type Two: Hybrid HVAC Systems
This HVAC system has some similarities with the generic split system. Hybrid split systems are energy efficient compared to other systems because of their electric hybrid heating system. The hybrid features allow homeowners to select gas or electric power for heating their homes in cold weather.
Hybrid systems are perfect for homeowners living in climates where being able to choose your home temperature is a must. Hybrid units have a thermostat to allow homeowners to control air and temperature throughout their homes.
The Pros and Cons of Hybrid HVAC Systems
Like any other system, hybrid HVAC units have positive and negative attributes. The pros of hybrid systems are their energy efficiency and adequate heating capacity compared to other HVAC systems.
However, hybrid systems face challenges because of the forced air in hybrid units, which can spread odor, dust, and allergens throughout your home, similar to the split HVAC system. Additionally, these systems require ductwork, which might cost you significant money if your home doesn't have existing ducts. You might save money with this system because it decreases your energy bill; however, you might lose money when you initially purchase this system because hybrid systems cost more than AC and heat pumping systems.
Type Three: Mini-Split, Ductless HVAC Systems
Depending on individual household features and needs, a mini-split system is valuable for some homeowners. One benefit of mini split systems for some homeowners is the fact that these systems are ductless and contain numerous inside units in each room of your house where you want heating and cooling. A mini split unit mounts on your walls, where it connects with a compressor outside of your home.
Unlike a central AC system, mini split units are easy to install but at a higher upfront price. However, you should consider mini-split systems if you are looking for a duct-free AC unit. This unit could help you cool and heat a specific room instead of all rooms, which helps your energy bill stay low and keeps your home energy efficient. Additionally, a mini-split system provides more control over the temperature in different areas of your house.
The Pros and Cons of Mini-Split HVAC Systems
A massive pro of mini-split HVAC systems is the lower energy costs compared to other split systems. A mini-split, ductless HVAC system is ideal if you are looking for a high-energy efficiency unit. Additionally, these systems are great because they eliminate worries over air ducts, meaning you don't need any extra infrastructure for your home.
However, mini-split systems struggle to heat effectively, making them less than ideal for areas with colder climates. Mini-split systems are more expensive than traditional split systems. Maintenance tends to be more expensive for these systems depending on how available the necessary components are for a mini-split.
Type Four: All-in-One Packaged HVAC Systems
You might consider a packaged unit for your home's HVAC system for numerous reasons. A packaged unit combines heating and air units into a single system and goes in your home's attic, top floor, or upper storage space. These systems are beneficial because they can cool and heat homes in a single unit. Additionally, packaged HVAC units are energy efficient compared to other systems.
Packaged units are found in homes with warmer climates than in other areas. Heat in this system generates electrically, meaning that it won't be as powerful at heating as other systems. Some advanced options have gas and electric heat outputs if you are worried about not having enough heat from this system. These units are more powerful and deliver heat better while remaining energy efficient as necessary.
The Pros and Cons of Packaged HVAC Systems
A significant benefit of an all-in-one packaged HVAC unit is that these systems produce less noise than other options. Lower noise levels in packaged units result from their placement inside the house while other mechanical components remain outside the house.
However, there are fewer options with packaged HVAC systems compared to other systems mentioned above. The fewer options available for this system is one reason packaged HVAC units are less heat efficient and costlier.
The Bottom Line On HVAC Systems
HVAC systems are crucial to keeping your home comfortable, regardless of the temperature. Finding HVAC providers and repair services with experienced team members who know how to make your HVAC system the best it can be for your climate is crucial.
Therefore, Middle Tennessee residents should consider Tennessee Mechanical Corporation for all their HVAC needs. Tennessee Mechanical Corporation has the best solutions for HVAC repair and replacement and helps homeowners find the best HVAC system for their houses.