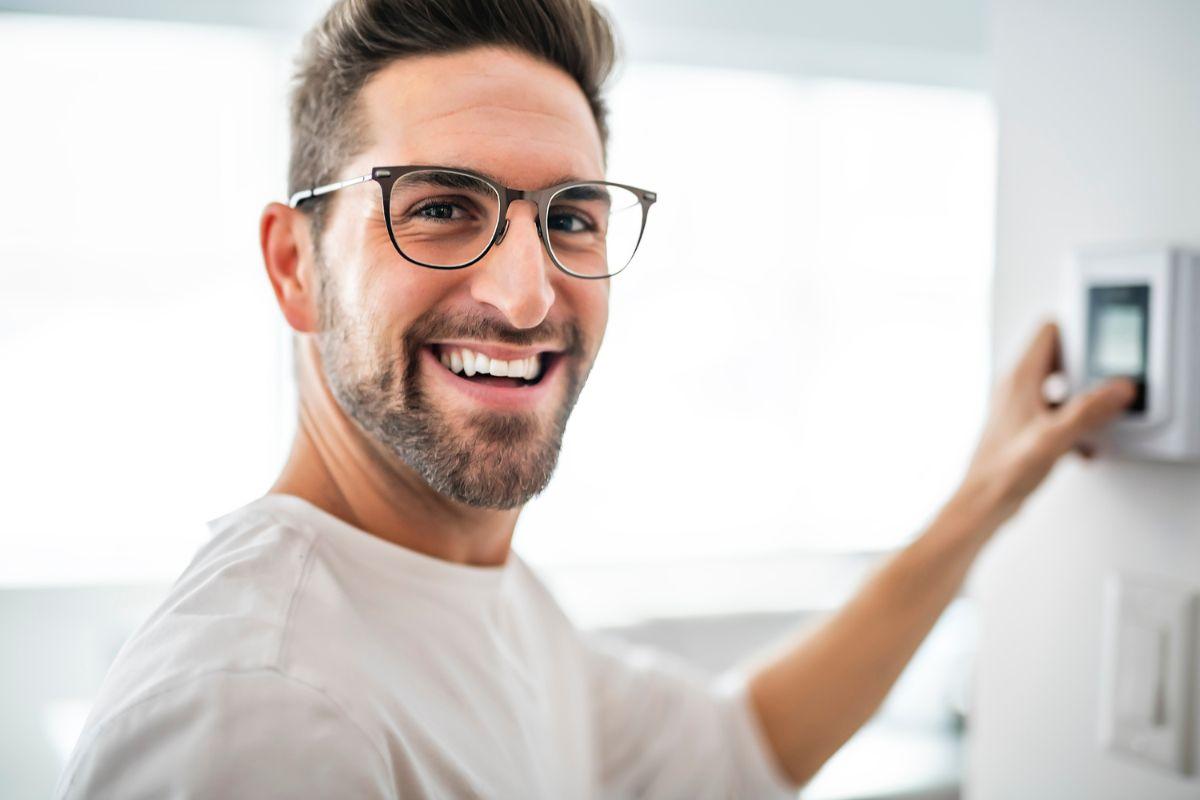 04 Aug

How Big of an HVAC Unit Do I Need?
Understanding HVAC unit size and how to find the right one
Heating Ventilation and Air Conditioning (HVAC) holds a more than $240 billion market value today. It's an industry that is necessary since heating and cooling help to keep people safe, comfortable, and healthy in their homes.
Knowing how to find the right HVAC unit is one of the first steps that you can take when you're looking into making an upgrade. You need to understand the size that will power your home, in addition to other important specifications.
Here's what you should know about choosing an HVAC unit size that's best for your household.
Find Out the Size of Your Current Unit
When you need top-notch performance out of your heating and cooling, you need to make the right decisions about your HVAC system.
Before replacing your HVAC system, start by studying the unit that you currently have in place. Figure out whether it serves your home as-is or if you need to scale up or down. Call in an HVAC professional that can inspect the system to advise whether changes need to be made.
HVAC system sizes generally range between about 1.5 and 5 tons. Check with your manufacturer's warranty to see if you can get upgrades when your system begins breaking down.
Consider the Type of System
When buying new heating and cooling equipment, figure out what kind of system you'd like to purchase. Different systems have different outputs, so familiarize yourself with the options.
Here are a few of the HVAC system types you can choose:
Portable heat pump systems
Ductless mini split
Hybrid split systems
Hydronic heat
Zoned HVAC equipment
Geothermal heat pumps
Electric furnace systems
Factor in the specifications of these systems so that you're able to do what's best for your home.
Get Your Home's Square Footage
If you're looking into buying a new HVAC system, your home's square footage is one of the most important metrics to consider. You need a system that is powerful enough to keep your home cool or warm based on how much space and rooms you have.
A 1.5-ton unit can serve you when your home is up to about 1,000 square feet. A 2-ton HVAC system is best for people with properties as big as 1,400 square feet, while a 2.5-ton system is best for homes with upward of 1,700 square feet.
If you have a home as big as 3,000 square feet, you may want to look into a 5-ton HVAC system. Take the measurements of your home so that you have enough power and output to keep your home as comfortable as possible.
Know the Climate of Your Area
When you're in the market for a new HVAC system, consider the climate zone that you're in. You'll need a more high-powered HVAC system when you live in either hot or cold areas.
The United States breaks down climate zones based on region. For instance, Tennessee exists in the 4A territory of the country. Here are a few other climate zones that you should keep in mind:
California has three different climate zones, including 3C, 4B, and 3B
The Pacific Northwest is in zone 4C
The midwest states exist in multiple climate zones, like 6B, 7A, and 5A
Florida, Georgia, Alabama, Texas, and other southern states are in climate zones 3B, 3A, 2B, 2A, and 1A
The northeastern states are in 6A and 5A
When you have a feel for these different climate zones, it will help to steer you in the direction of the right equipment to help you stay comfortable without having your system exert too much energy. You can also use an HVAC unit size calculator to help.
Factor in Insulation
Insulation is an important factor to consider when you need to purchase an HVAC unit that is the right size and specifications. When you get the help of HVAC professionals, they will look into the R-Values of your system so that you know your home is properly protected.
A home that is underinsulated will require more HVAC output, and this might end up being a more expensive proposition long-term. Always put the best insulation in place so that your home is better for it.
Study the British Thermal Units (BTUs)
When you're buying a new HVAC system, consider specifications like the British Thermal Units (BTUs). This is one of the biggest deciding factors for replacing your heating and cooling work.
BTUs refer to the amount of energy that your air conditioner has to expel in order to get rid of excessive heat in your household. Any system that you buy will have the specifications clearly laid out so that you can choose the right setup.
Look Into the Sun Exposure Your Home Gets
Finally, consider the amount of sun exposure that your home experiences. If you have a lot of windows and not a lot of shade, the sun will shine into your home making it warmer during the spring and summer.
This might require you to need a more powerful air conditioning system to offset this heat.
Find the Best HVAC Unit Size
These tips will help you out when you're searching for the right HVAC unit size for your household. Knowing how to determine HVAC unit size, these sorts of details will make you a more responsible and informed homeowner.
Tennessee Mechanical Corporation (TMC) has the best professionals available to assist you with all your HVAC needs. We've been in business for more than 45 years serving customers in Smyrna and the entire middle Tennessee area.
To learn more, schedule a service call on our website or call us at (615)255-6677.