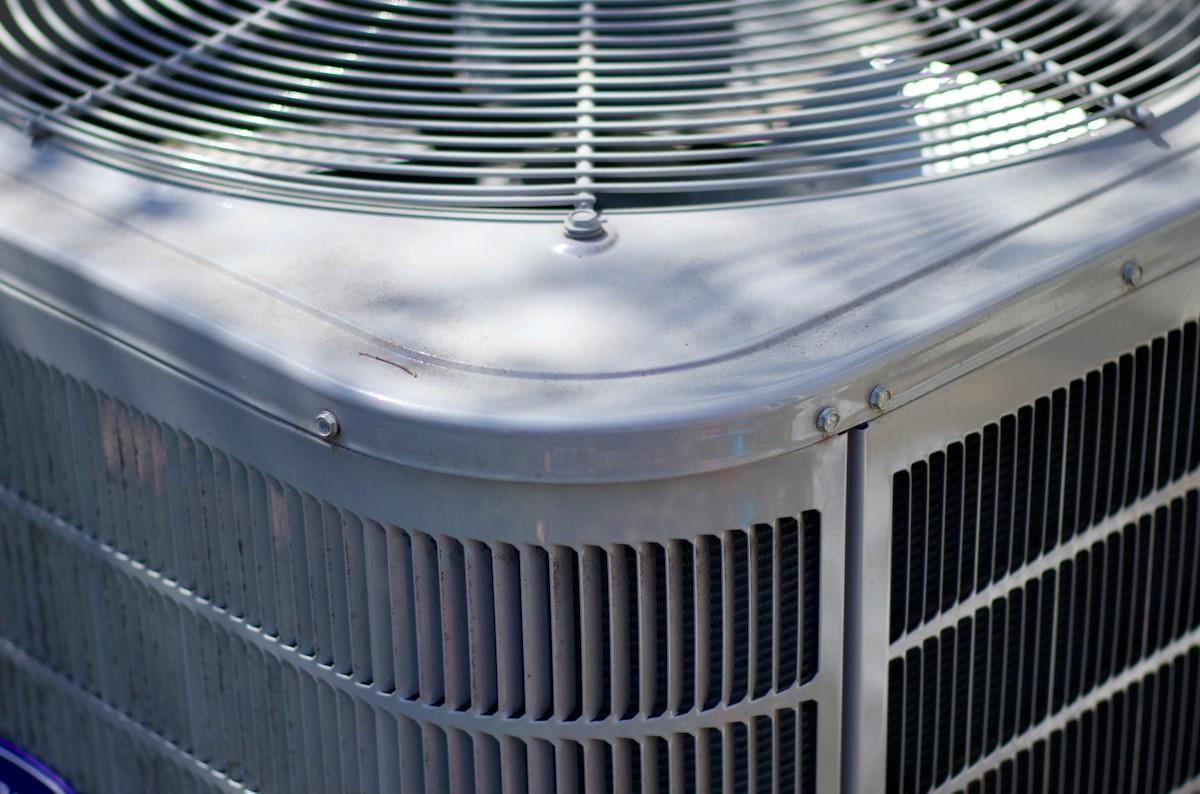 05 Jan

How do I choose the best HVAC repair service?
Tips to choose the best HVAC repair company
When your heating or air conditioning system stops working, you need it to be up and running again as soon as possible. You will also want an HVAC service company that does quality work at a price you can afford.
Don't settle for less than the best. Here's what to look for in an HVAC technician, choosing among the different types of HVAC repair services available, and some questions to ask when you are interviewing different service companies.
Types of HVAC repairs you may need
Your heating and cooling system is a significant investment. When it is not working properly, you need to know the problem will be fixed quickly and correctly. You also want whoever does the repair for you to have your best interests in mind.
When calling around asking for estimates or quotes, make sure you get information about any specific fees, taxes, or other costs you will be paying.
Before making a final decision, ask about warranty information and the HVAC repair company's labor guarantee. Then you can make an informed choice that is best for your budget.
Some of the different types of HVAC repairs you may need are:
Dirty Filters
Dirty filters can cause your air conditioning or heating system to stop working. Cleaning the filter will eliminate any dirt or debris that may have accumulated on it while it was in use. Installing new filters regularly is another way to keep your family healthy and comfortable.
Burned-Out Motor
If you notice your motor is becoming hot to the touch, it will need to be replaced. This can happen when electrical components are overworked for a long time. When looking at different HVAC maintenance and repair companies, ask if labor is included in any price quotes or estimates given.
Burned Out Circuit Board
Even the well-maintained HVAC system can have a problem with its circuit board. The cost for this type of repair will vary depending on the size and age of your unit. If looking at different HVAC companies, ask if any service fees or costs other than the actual repair work are included in the estimate.
Incorrectly Adjusted Controls
If your air conditioning or heating system is set to run at the wrong time, it could end up costing you more money. Whenever you are getting quotes or estimates from different companies, make sure they answer any questions about your warranty and the company's labor guarantee.
Replace Damaged Compressor
This can be an expensive repair. When you are looking for different HVAC companies to give you quotes, make sure you get detailed answers about any other fees or costs that may be involved.
Compressor Not Seated Properly
If the problem with your air conditioning system is a loose compressor, the technician will need to reseat it properly. In cases like this, all labor and parts are included in the repair price.
Incorrectly Installed Thermostat
If your thermostat is not installed properly, it can lead to some severe problems with the operation and efficiency of your heating and cooling system.
When getting quotes or estimates for heating repair, you should get details about any associated costs or extra fees.
Those are just some of the problems that can cause trouble with your heating and cooling system. As you are looking for an HVAC repair company, ask about any potential fees or costs that may be involved beyond the actual repairs themselves.
Choosing the Right Company for HVAC Repair
Once you know what type of HVAC repairs your system needs, you can start looking for a company that will do the work correctly and at a fair price.
Asking the right questions is key to getting an accurate quote or estimate from different companies. Some of the most important questions to ask include:
What Is Your Hourly Rate?
Not all technicians work at the same rate. Some may charge a flat fee for labor, while others will have an hourly rate. It may be difficult to compare rates among multiple companies unless you are given this information.
You do not want to be surprised by the final bill. Find out upfront how much you will pay per hour and whether there are additional fees for any special services needed.
What Is Your Minimum Charge?
The minimum charge is a set amount that a company will charge you if even the smallest repair needs to be done. Find out the minimum charge for the types of work you are looking at so that you will not be surprised by unexpected costs when having heating maintenance and repairs completed.
What Is Your Travel Charge?
Many companies have a travel charge, an extra fee for coming to your home to make repairs. If you live in a rural area or if the company has to travel a long distance, this fee may be higher than normal. Once again, you need to know what this fee includes and how much it will cost before finalizing your choice of HVAC companies.
How Long Will This Take?
It is best to ask up front how long it will take for the HVAC repair technician to make repairs. If you choose a company that is too far away or need to order additional parts before making repairs, it may take longer than you expected.
You should be told clearly how long the process will take and what factors might affect that time. This will help you to plan your day accordingly and ensure that your home is not left without heat or air conditioning for longer than necessary.
What Is Your Warranty?
Every HVAC maintenance and repair company should have a warranty for the work they perform. If they do not offer one, make sure to bring it up during your initial conversations with the company.
Do You Work With Insurance Companies?
If your HVAC system needs to be replaced and you have homeowners insurance, you will need to contact your agent to make a claim. Some companies work with insurance on repairs or replacement.
If they do not, and if the company offers to finance on the new heating and cooling system, try finding out what their interest rates are before making a final decision. Otherwise, you may end up paying for repairs out of pocket and then trying to get reimbursed by your insurance company at a later date.
What Are Your Payment Options?
If the company does not work with insurance, you may need to get a loan to get your heating and cooling system repaired or replaced. Find out upfront what options are available for payment, what interest rates will be charged, and how long repayment terms will go before making a final decision.
You want to be sure that you know the final costs of all repairs and what payment options are available. Without this information, it could be difficult to get your HVAC repaired or replaced, regardless of how badly needed.
How Will My Heating And Cooling System Be Repaired?
Some companies will do a complete assessment of your HVAC unit before making repairs. Others will make the necessary fixes and be done with it.
Find out what options are available for repairing your HVAC system before choosing a company to work with. It is best to go with someone who will provide as much information as possible, allowing you to make an educated decision.
What Is Your Emergency Service Fee?
If you need emergency repairs on your HVAC system, it is important to know the fees before anything is done. Some companies have higher fees for emergencies, but their speed in completing work may offset this. It is best to find out about the specific fees before calling the company.
How Long Has Your Company Been in Business?
When looking for a reputable HVAC company, ensure they have been in business for at least three years. This is the average length of time it takes to master the craft and provide quality service to customers.
You are looking for a company that has been around for at least this long to ensure you are getting quality work.
The company should also provide you with information about its history. This includes how long they have been in business and any affiliations they may be a part of.
By asking these questions, you can be sure that you are getting the best service possible for your money. So long as you take the time to find out all of the information, you should be able to make a well-informed decision about which service will provide you with the best results.
Call TMC for All Your HVAC Repair Needs
TMC is a leading provider of HVAC repairs for homeowners. Whether emergency service or simply HVAC repair, TMC will get the job done. Feel free to call us at 615-255-6677 or contact us if you have any questions about our company or our services!