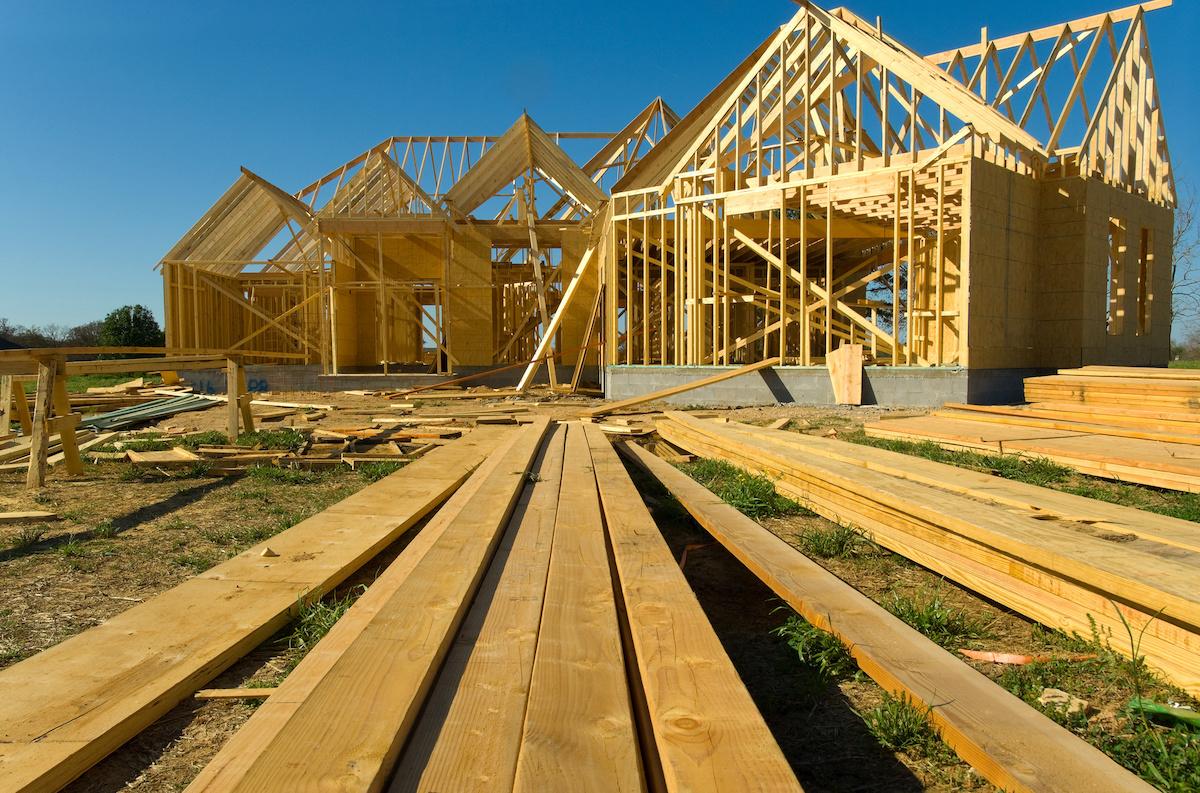 07 Mar

When Building or Buying a New Home or Old, What Should You Look For?
Six items to check when buying a new home
If you're looking to buy a home, you're far from alone right now. In 2021, home sales exceeded the fastest-selling rate in history, and 2022 is shaping up to be even faster!
With houses going so fast, some new buyers are making split-second decisions that may cause problems down the line. Fortunately, you can protect your new investment with a few simple steps.
Let's talk about some things to consider before buying a new home in 2022.
1. Budget
First, you want to set a budget for your house and understand what you can afford. Ideally, you want to put at least 20% down, but that's not always feasible.
Also, 20% down doesn't mean you only have to save 20%. In most cases, you will need at least 25% for your real estate agent fee, closing costs, moving costs, and a savings buffer for after you move in.
While searching online, use a filter to look for houses in your desired area within your budget. Overbuying could lead to higher insurance premiums, interest rates, and more.
To get a good idea of your budget, use a mortgage calculator and find out how much house you can afford. Even better, try to get pre-approved for a loan, which will give you an edge over other potential buyers!
Also, property taxes and the cost of living in the area are often overlooked, especially for first-time homebuyers. A home's price may seem great on paper, but there's a lot more to consider.
2. Buying a New Home Checklist
When buying a new home, there are some critical aspects to look at before closing. A lot of information will be given to you about the history of roof renovations and other troubling issues, but that's not all you should worry about.
Appliances
Appliances are an integral part of a home system that often go overlooked. If you spend all of your money on a down payment only to find out you need a new water heater, you could be in trouble.
HVAC Unit
Older heating and cooling units can cause serious financial damage and even pose a fire hazard. Ideally, you want to find a home with a modern, updated HVAC system.
Alternatively, you can hire professionals to upgrade your old HVAC systems if you love the house otherwise. An old HVAC system shouldn't make or break your decision, but it is something to consider, especially before purchasing.
Pipe Systems
Old pipes, or pipes that have withstood damage, pose a serious threat to your home. A burst or frozen pipe could destroy your investment, so either find a home with a modern pipe system or add it to your budget.
3. Are You Buying an Old Home?
Buying an older home comes with some risks that are overlooked for newer homes. There are plenty of homes for sale that were built in the early 1900s or even in the 1800s, and you need to know what to look for.
Of course, check for updated systems as we mentioned before, but don't forget to look for structural damage.
If the house is more than 50 years old, then an inspection is non-negotiable. Don't take the sellers' word for it, as a new roof could cost well over $10,000.
After a thorough inspection, you should have an idea of the value of the home and avoid any unwanted surprises after purchase.
4. Amenities
Everybody has different tastes and needs, but does the house you're looking at offer the amenities you need?
For example, if you have a family of five, then one shower isn't likely to be enough. Do you need a fenced-in backyard, garage, or pantry? The list goes on, including:
Open floor plan
Reading nook
Breezeway
Number of bedrooms/bathrooms
Office space
Kitchen space
Washer/dryer
Heating and cooling unit
Woodstove
Solar panels
These are the factors to consider, write down, and prioritize. Determine which amenities are most important to you and find a house that offers the most.
5. Neighborhood
Unlike renting an apartment, buying a house marries you to one place for years. For that reason, you need to determine whether or not the area meets your needs.
For example, will you be relying on public schools for your children? Finding out the quality of schools is a great start, but there are other factors that may affect your decision, including:
Access to public transportation
Walkability/Bike-friendly
Access to parks
Natural beauty
Short commute to work
Proximity to downtown
Shops in the area
The list goes on. Again, sit down and prioritize these factors and determine which home is right for you.
6. Contact the Homeowner's Association
If applicable, determine how the homeowner's association is governed and represented, the bylaws, and the fees associated with it. You may love the look of a house, but a bad HOA can really affect your ambitions with your new home.
Give the HOA a call and ask any questions you'd like to know before making any decisions and talk to the previous owner if possible.
Also, run a quick search online for the HOA's legal history to see if it was involved with any lawsuits or any other red flags.
Get a Move On
Now that you know what to look for when buying a new home, make an informed decision and enjoy your new space! There's nothing more exciting than a fresh start, so enjoy!
Make sure those HVAC units are up to date, keep reading our blog for our latest tips, and feel free to contact us for help with your systems!